Gangtok, February 14(IPR): Hon'ble Chief Minister, Shri Prem Singh Tamang met the Ambassador of Switzerland, H. E. Dr. Ralf Heckner, at his official residence in Mintokgang today.
During the meeting, they discussed about various issues related to environment conservation and sustainable development in the State.The Ambassador lauded the State Government and the people of Sikkim for continuously working hand in hand to protect and preserve environment.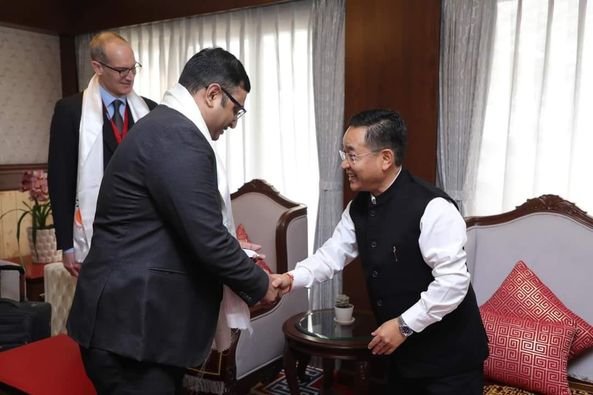 Further the Chief Minister informed the Ambassador regarding many initiatives undertaken by the state government for environment conservation and also sought support from Dr. Ralf Heckner and his team for the development of various projects and stressed on joint collaboration.
Lastly, the Chief Minister expressed his gratitude to the delegates for their visit.