Pakyong, February 14 (IPR): Minister UDD cum Area MLA West Pendam Constituency Mr LB Das monitored Sikkim Urban Garib Awas Yojna (SUGAY) under-construction houses at Bagheykhola under Mazitar Ward today.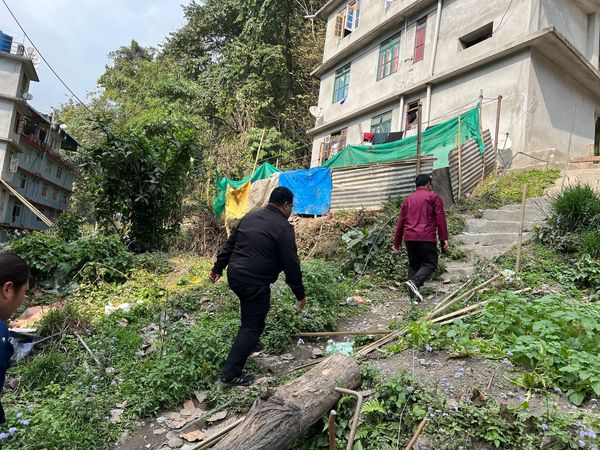 Minister also visited the under-construction public footpath at Jholungey under Mazitar Ward and took stock of the work being carried out.
He directed the officials for timely completion of the work and then also interacted with the public of the area.
Mr L.B Das was accompanied by Ward Councillor-Ms Sanju Manger, MEO Rangpo- Mr Suren Tamang along with local dignitaries.